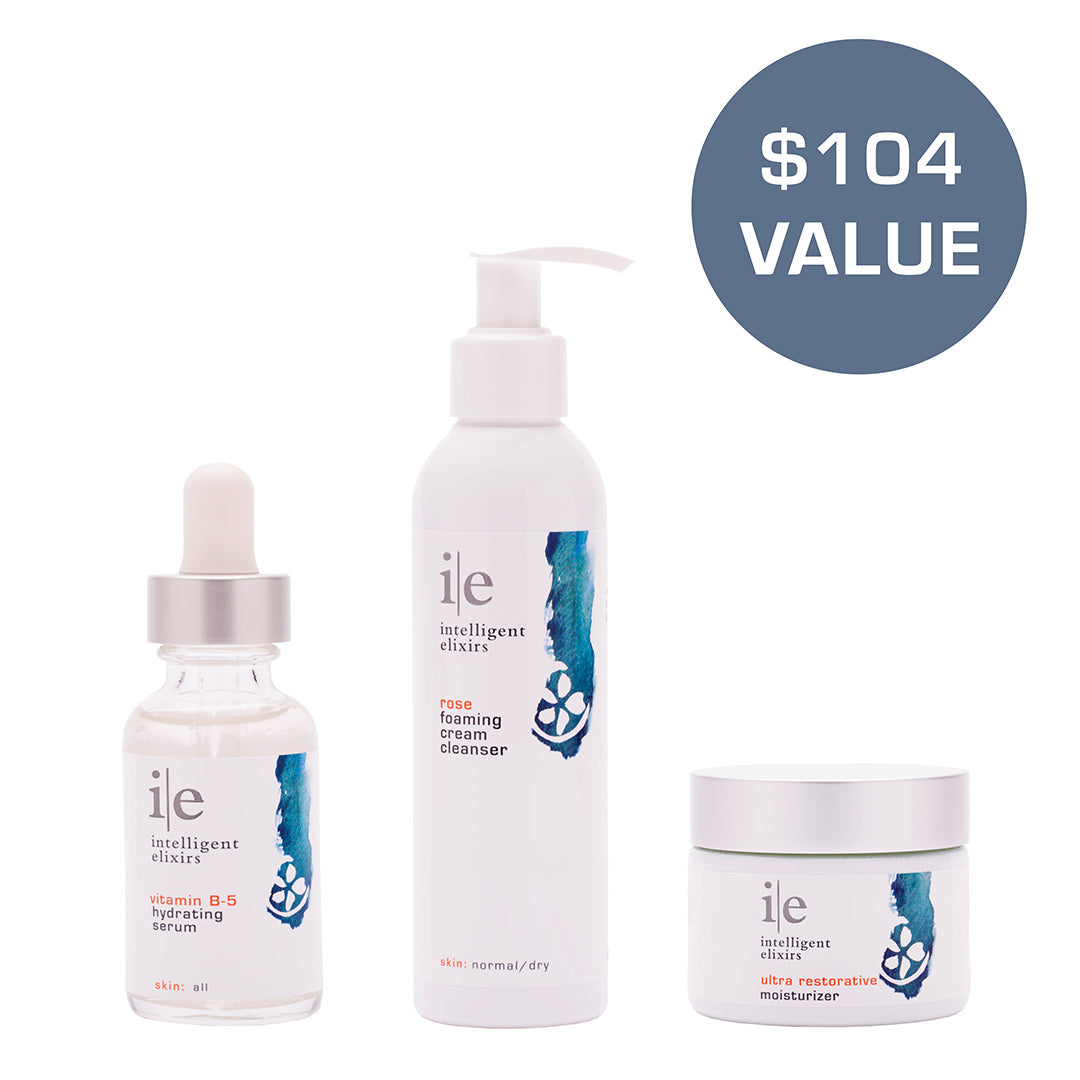 hydrating skin kit - ultra restorative moisturizer
Description

Directions

Ingredients
Description
Maintaining skin hydration is a key element to youthful skin. These products have clinically proven ingredient that enhance the skin barrier function to increase internal hydration and topically keep the skin smooth supple.
No additional discounts apply
Size:
5.5oz / 162.6ml - 1oz / 30ml - 1.7oz / 50ml
Skin:
normal - combination

Directions
Cleanse in the AM & PM with Rose Foaming Cream Cleanser, follow with Vitamin B-5 Hydrating Serum.  After Vitamin B-5 Serum has absorbed apply Ultra Restorative Moisturizer.
hydrating skin kit - ultra restorative moisturizer