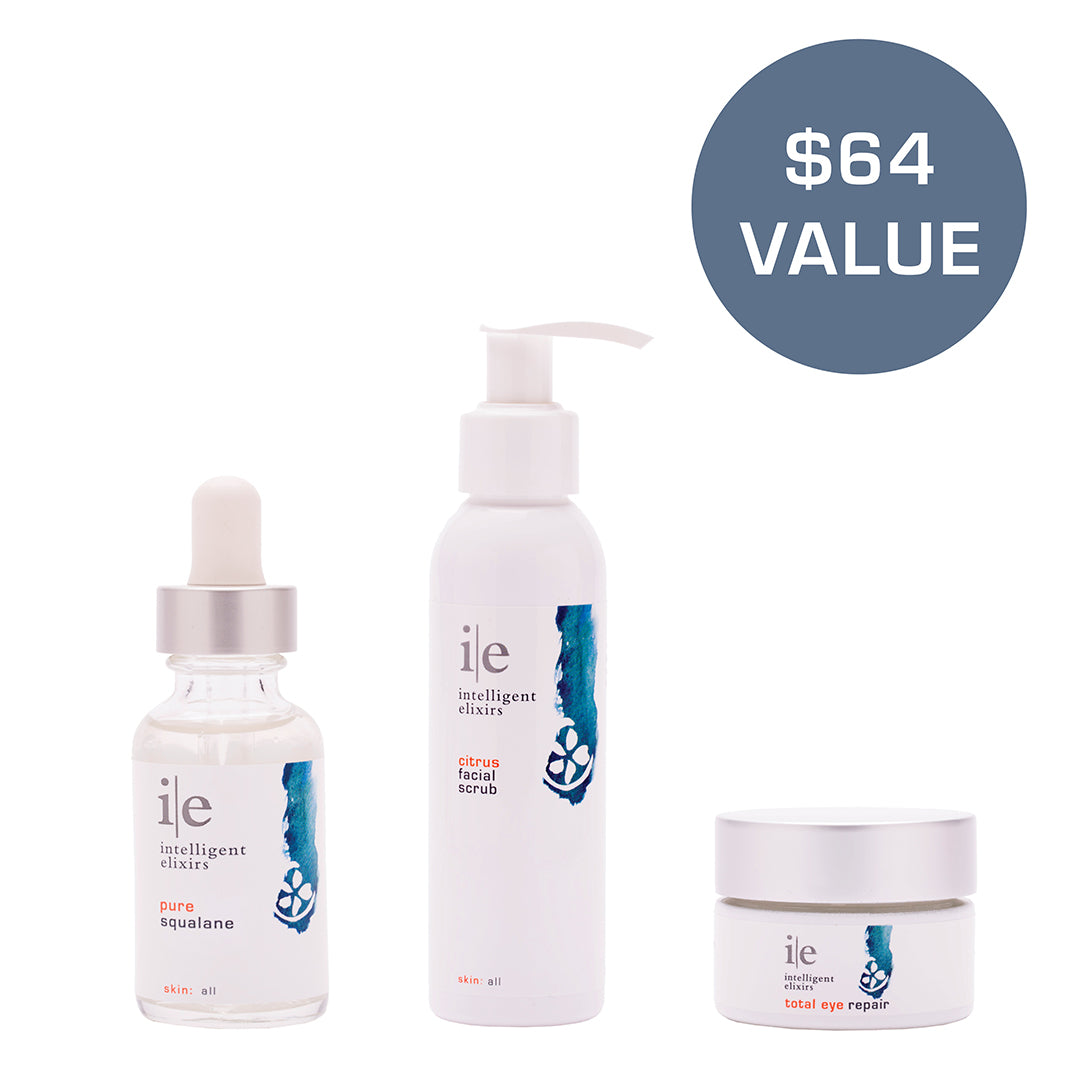 Description

Directions

Ingredients
Description
A collection of products for everyone. The Citrus Facial Scrub gently exfoliates and renews the skins surface. The Total Eye Repair hydrates and repairs the delicate eye area and the Pure Squalane delivers moisture to keep skin supple and improve texture.
No additional discounts apply
Size:
3.75oz / .38oz / 1oz 
Directions
Prepare skin by exfoliating with the Citrus Facial Scrub.  Follow by gently patting the Total Eye Repair around the eye area and finish with the Pure Squalane on face as a moisturizer.